There are numerous fine restaurants and luxury dining places in Istanbul, but the cultural capital offers so much more to fill your stomach, especially if you're looking for a cheap and quick way to refuel on the go. We know you know about kebab, but street food in Istanbul varies widely from delicious vegetarian dishes to piping hot meat meals, making it worthy to discover every inch of the city. Here we listed five of the most popular street food in Istanbul that will provide you with delicacy and authentic experiences.
Stuffed Mussels (Midye Dolma)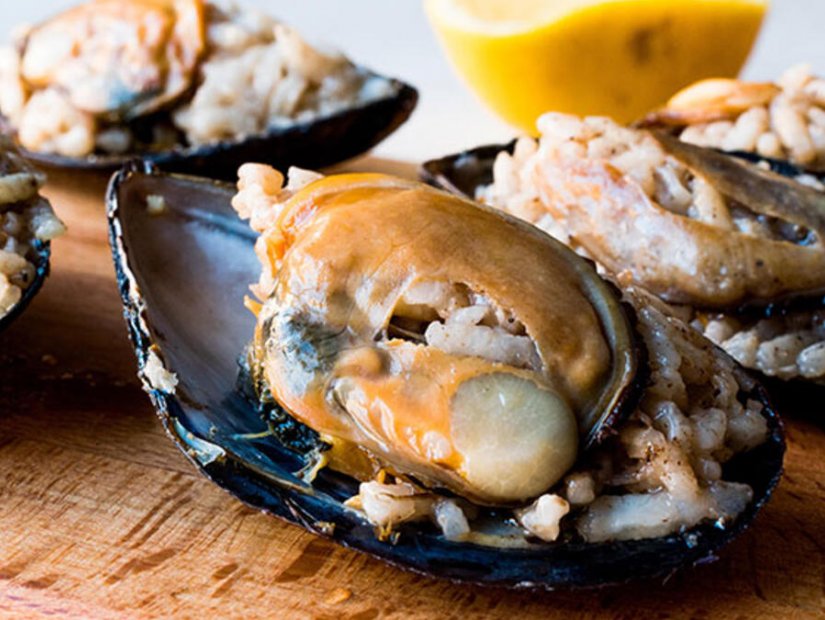 There is a saying in Turkish that illustrates how much the Turks love seafood: "I'd eat my dad if he were a sea creature." As odd as it may sound, it is not surprising for the residents of a country surrounded by sea on three sides and has abundant seafood resources to say such a bold statement to express their fondness for it. One quick, cheap, and delicious option is stuffed mussels found and loved widely in cities like Istanbul, İzmir, or Bodrum. Orange mussels are stuffed with spicy herbed rice, and sometimes with pine nuts. To mix the spices really well and elevate the flavor, you should squeeze a lemon over it. At the end of a night that you drink in Kadıköy or Taksim, you can (and will) encounter a street vendor selling stuffed mussels and taste this highly popular street food in Istanbul.
Grilled Fish Sandwich (Balık Ekmek)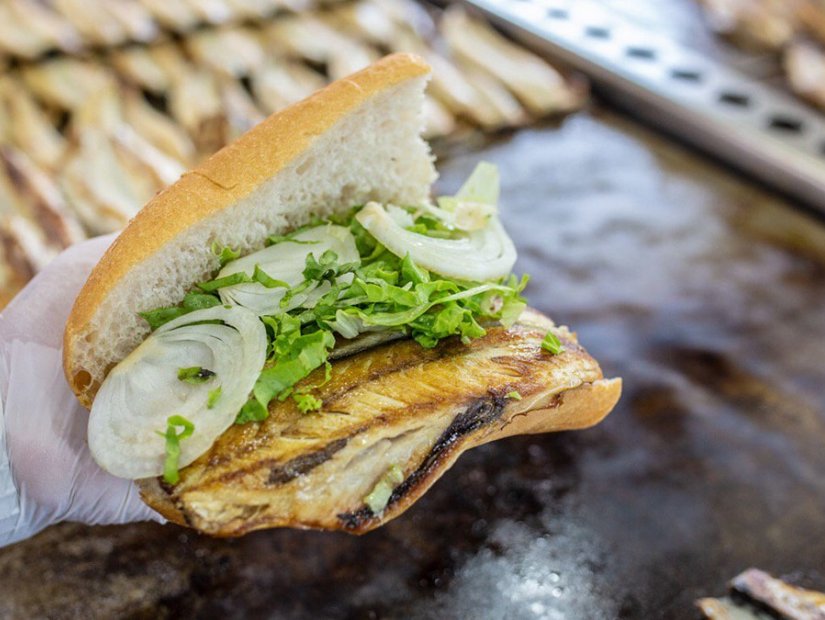 A more conventional seafood type, the grilled fish sandwich has been around since the mid-nineteenth century although it was originally practiced by fishermen who wanted to gain extra profit by selling their abundant catches. While it is still served fresh out of the water today, the industry is mainly operated by restaurants in mostly Eminönü. There are even Ottoman-style boats floating on water, hosting customers who want to experience (maybe a little exaggerated but still fun) historical dining. When you wander on the seaside in Eminönü, make sure you taste this dish that consists of grilled fish placed between bread and garnished with raw onions and lettuce, an iconic dish in Istanbul.
Rise with Peas (Nohutlu Pilav)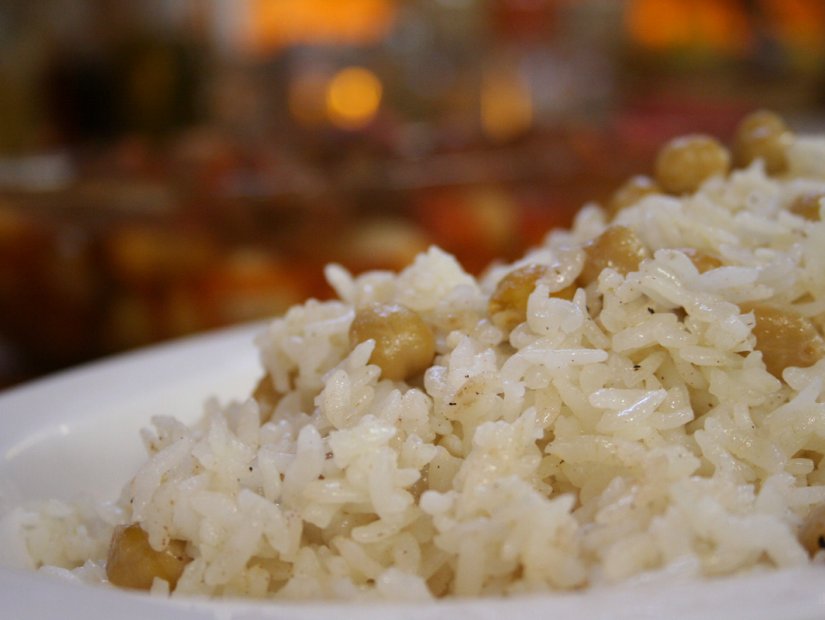 You'll see street vendors driving a trolley with a glass section displaying what they are selling: rice with peas. Although this dish is a very popular home meal for every segment of the public, it also found itself a place in the streets of Istanbul, luring people who want to stay on the healthier side when craving something quick. Some people like to add chicken pieces on top of the rice, some just pour some black pepper and savor this humble yet delicious meal. There is usually a cold box filled with home-made ayran that goes really well with rice, which we recommend you buy it as well for a small price when you're trying the street food in Istanbul.
Kokoretsi (Kokoreç)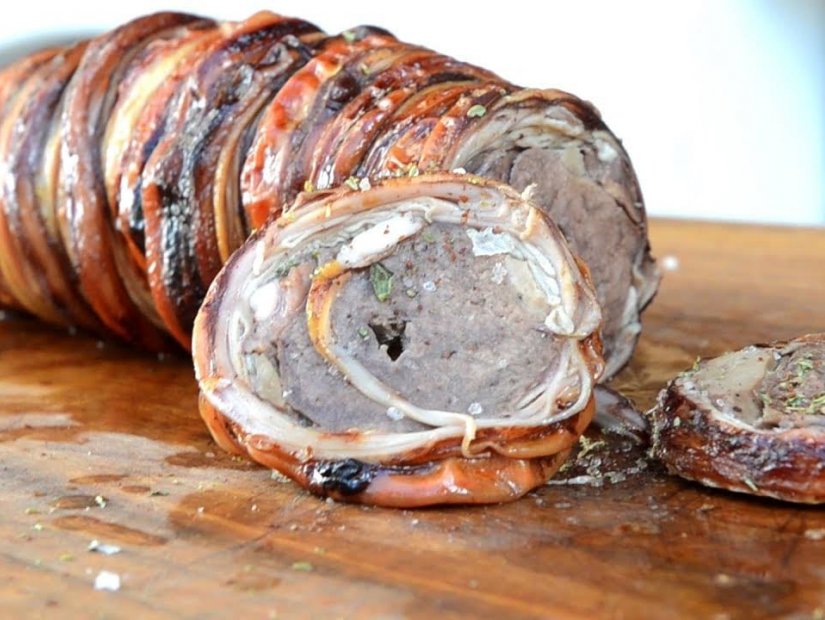 Kokoretsi may sound intimidating at first given that it is made from seasoned intestines with spice added, but this traditional food originated in Ottoman Empire and spread into the Balkans and Greece promise heavenly flavors in every bite. Some restaurants serve it as an individual dish but in the streets, you'll find it placed between half a loaf of bread (Delicacies placed between bread is more common than you think. Turks love to consume bread since it is cheap and filling). As you wait, you'll see the kokoretsi turning in a skewer over coal fire before you, giving off an appetizing smell. Nothing beats witnessing the street food chef preparing the meal in front of you and you see every step he takes to serve you a satisfying meal.
Çiğ Köfte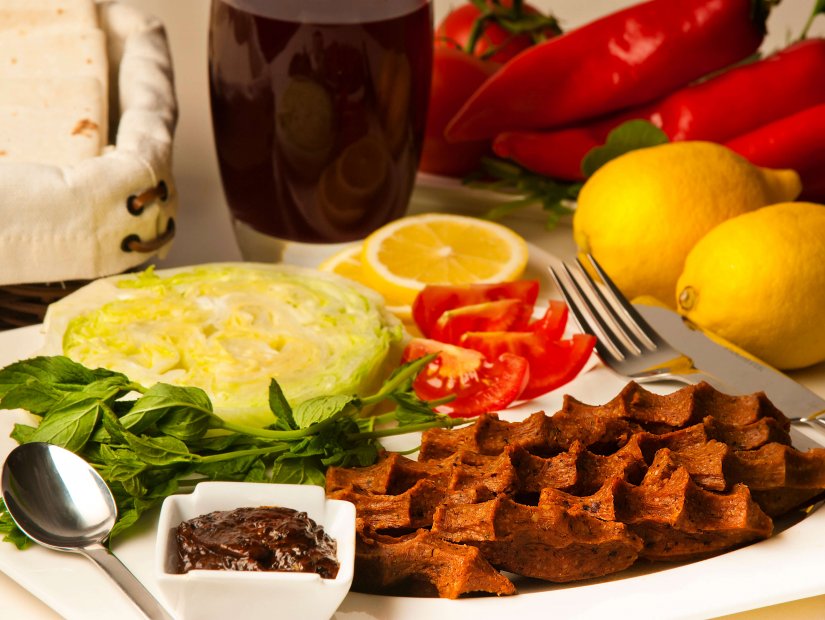 Once made out of raw meat rolled into meatballs, çiğ köfte is now a spicy bulgur dish and –ironically- a vegan icon as much as it pays tribute to the traditional Gaziantep cuisine. It is cheap, healthy, and fulfilling, checking every box that is attributed to street food. Technically, çiğ köfte isn't found in street vendors but small stores usually selling only çiğ köfte and nothing else, but it is so popular that we had to add it to the list. When in Turkey, eat as Turks do. Buy a çiğ köfte wrap with pomegranate syrup poured and lettuce added, or try it out as a separate meal. But we warn you, it can get really spicy so make sure that you say your preferences to the chef.