It's hard to believe that gluttony is a sin when it comes to traditional Turkish cuisine, particularly the meat-based meals. Actually, the country has so much more to offer than only meat dishes but it takes a whole other blog entry to talk about them. Even choosing ten dishes among the countless varieties of meat meals was extremely difficult but we tried our best. Enjoy ten of the most popular meat-based meals that you should try.
Tas Kebab (Lamb Stew with Vegetables)
Onion, potatoes, peppers, tomatoes, and other vegetables in season meet with veal cubes in the same plate to form one of the most popular kebabs in Turkey. It is very easy to cook, therefore en essential recipe for the working people who are true foodies. Some likes to serve it with pilaf –which goes well with saucy meals like tas kebabı- and some believe potatoes provide enough carbs. The choice is yours because however you eat it, you'll savor every bite.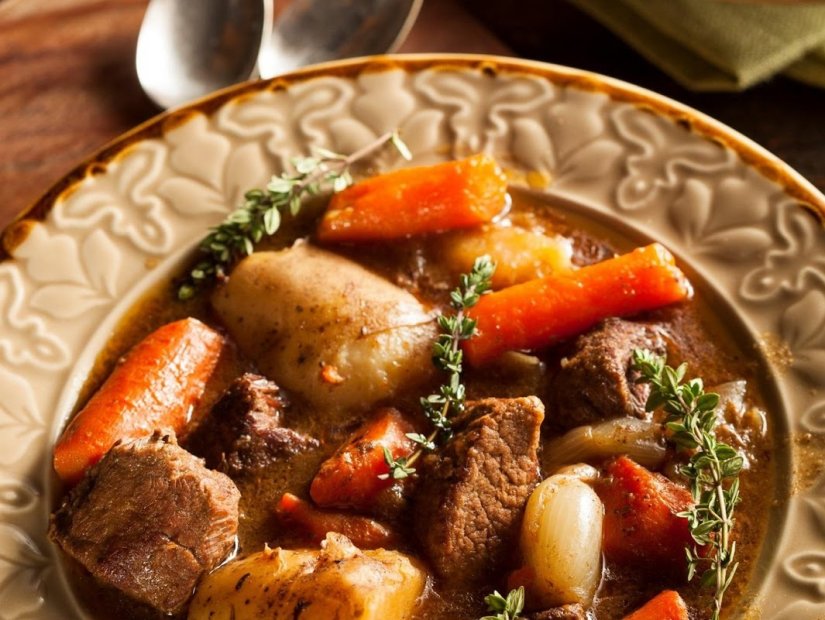 Etli Cig Kofte (Raw Meatballs)
Originated in Sanliurfa, cig kofte is now a popular fast food but with no actual meat it in and only bulgur, tomato paste, onions garlic, pepper, and spices. Yet, the original recipe includes raw ground beef, which can be intimidating when heard but is actually quite delicious. The way to understand if the cig kofte is ready is to throw it a piece up to the ceiling, and if it sticks, it's good. You should try this centuries-old taste, with or without meat.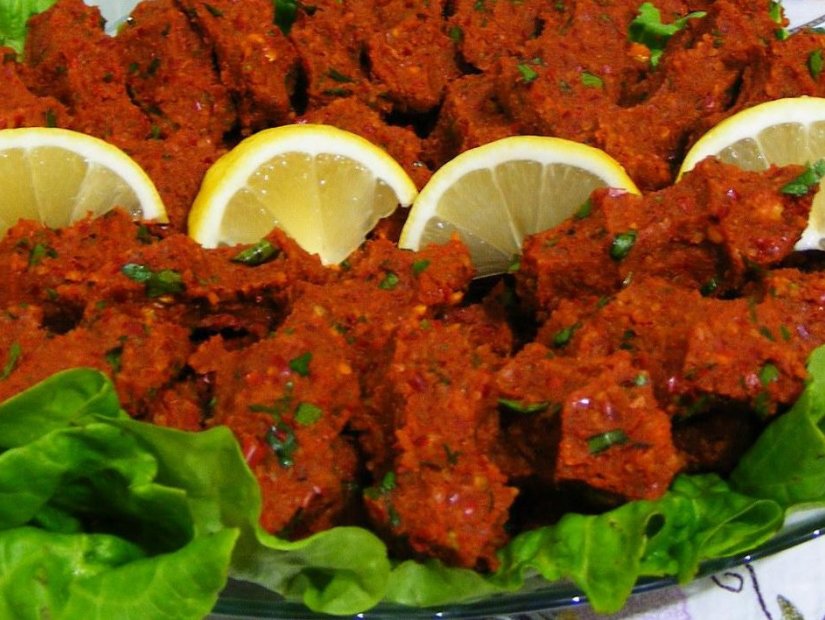 Adana Kebab
Adana, a province in Turkey, is so famous for its kebab that named this excellent spicy dish after itself. Not-so-spicy variation of it is Urfa kebab, again another province in the southern part of the country. Whatever your preference is, spicy or not, you should taste this widely known and sold kebab during your visit to Turkey.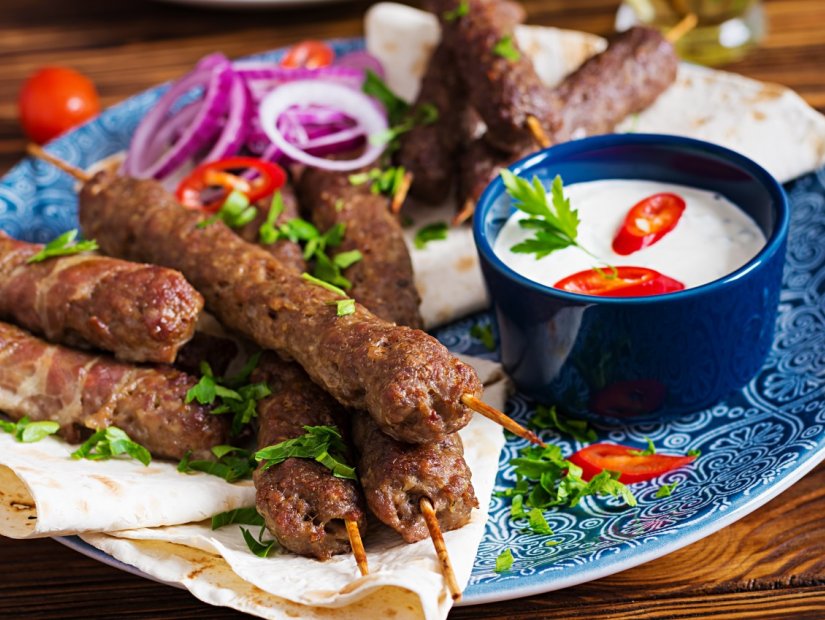 İskender Kebab
Think the regular old döner, but with a delicious tomato sauce, yogurt, and melted butter above it. Even though Iskender may refer to "Alexander (the great)", this is not the case with it. Named after a 19th-century man who first cooked the meal, Master Alexander, Iskender Kebab is maybe even more popular than plain döner.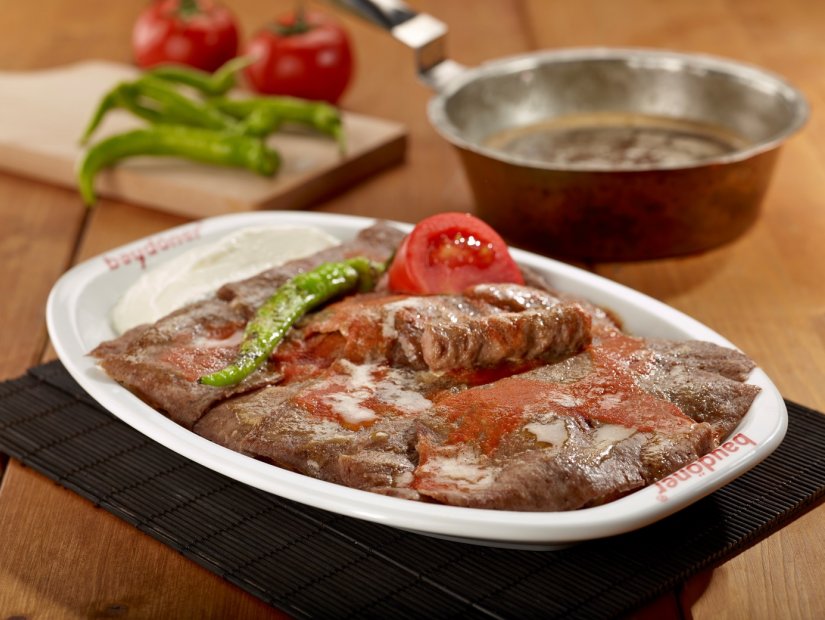 Kokoreç (Kokoretsi)
At the end of a long, crowded night spent with drinking alcohol, kokoreç buffets are the next station. This highly seasoned sausage made from lamb offal wrapped with guts is typically served inside half of the bread. When cooked, the skewed meat spins over the wood fire. Many spices like thyme, cumin, and chili powder are also added to enhance this unique taste. Kokoreç is the king of the street food, which you should try out at least once.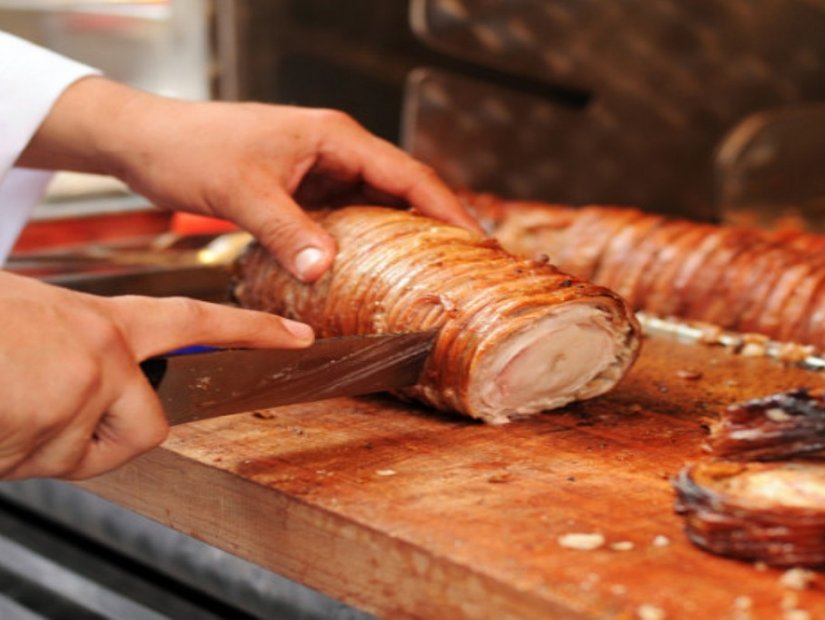 Tandır (Tandoor Kebab)
Marinated with salt and oil, and then cooked over the wood fire for half an hour until it gets soft, lamb meat turns into a heavenly taste for meat-lovers. It is usually served with pilaf and ayran, the best companions to meat dishes. Tandır is maybe the most simple and not-so-seasoned dish in this list, yet no one can say it is the least delicious.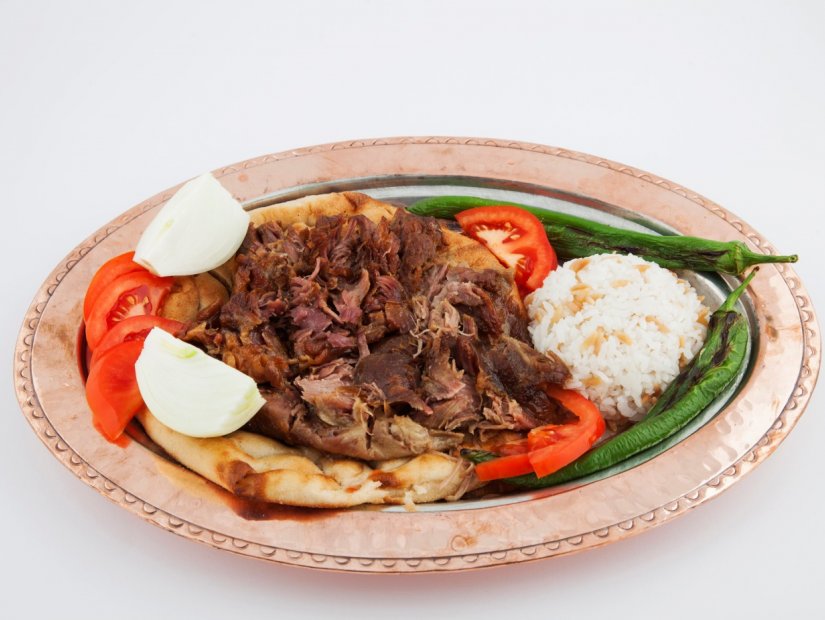 Alinazik Kebab
A Gaziantep special, Alinazik kebab is the perfect harmony between eggplant and meat. Cubes of marinated sauteed lamb are added above smoked and spiced eggplant with yogurt, and of course, melted butter sauce is poured on it. It is a relatively light meal but equally delicious. Gaziantep cuisine is famous for many dishes including lahmacun, baklava, or cig kofte, but if you've never heard of Alinazik kebab, you're missing out!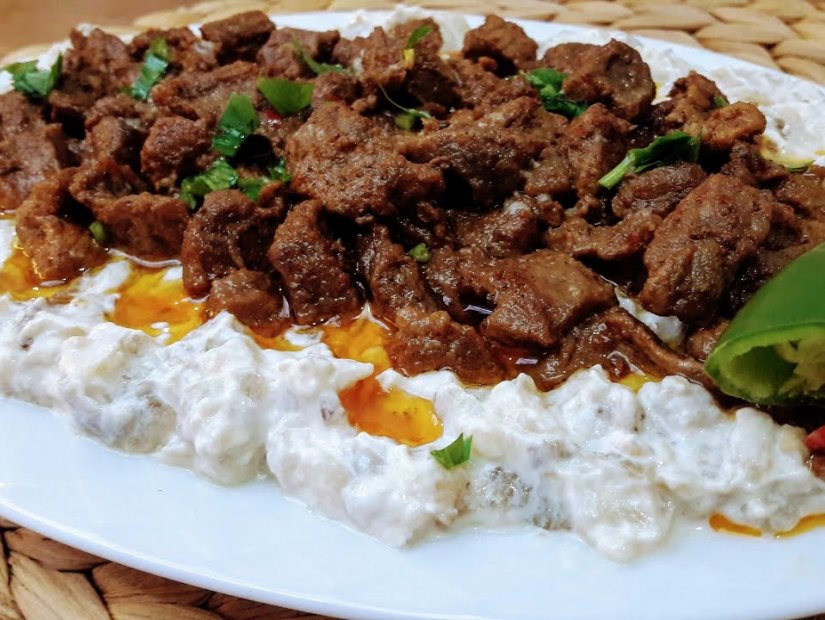 Tantuni
Tantuni is a unique wrap originated in Mersin, and is highly popular in big cities as yummy fast food, offering a quick yet appetizing experience. Julienne cut beef or chicken is stir-fried on a sac, then wrapped with lavas bread together with onions, tomatoes, peppers, and parsley. Don't hesitate to try it out if you're after the best of street food experiences as it quite made a name for itself in the Turkish cuisine.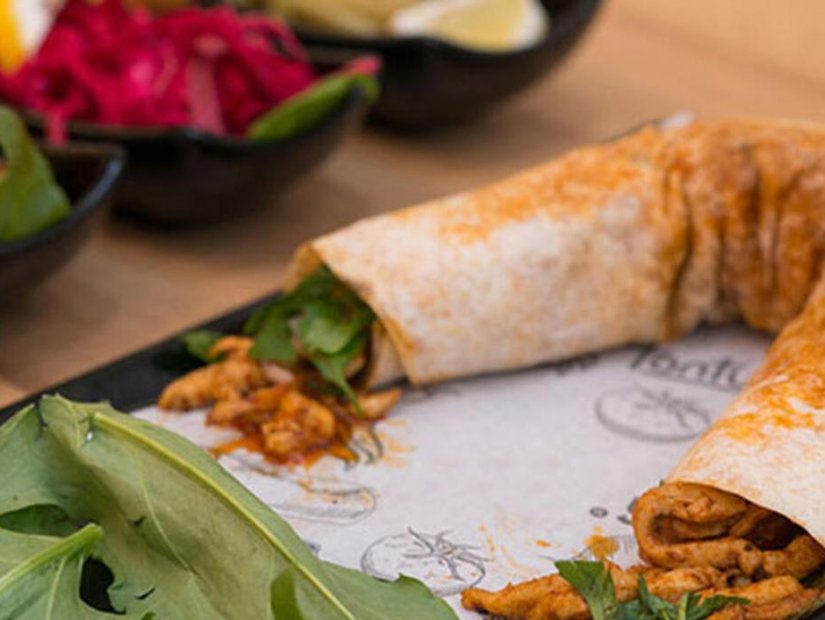 Beyti Kebab
Beyti Güler, a man with a kebab named in his honor, was inspired by a butcher named Müller during his visit to Switzerland and came up with the delicious Beyti Kebab. One might wonder, if this is the case, is Beyti kebab Turkish at all? World cuisines are always in interaction, just as many traditional Turkish dishes were under the influence of Armenian, Greek, Arabian, and Balkan cultures. Whether it is arguable to consider as a 'traditional food', Beyti kebab has been around for decades and renowned for small pieces of wrapped kebab with tomato sauce and yogurt on it. Many kebab restaurants serve this savory dish for you to enjoy.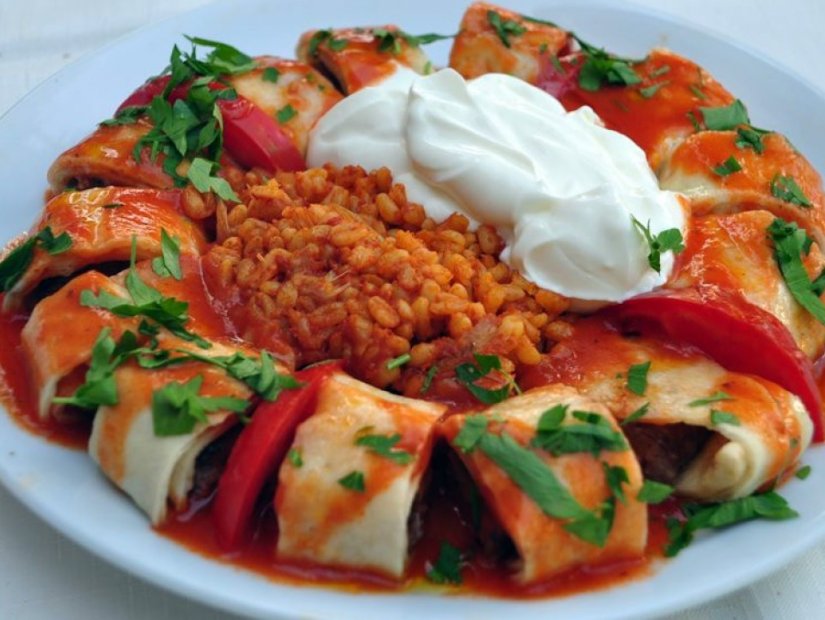 Tirit
There are many varieties of Tirit dishes across the Anatolia and even Central Asia. Originally, to avoid wasting food, dry bread pieces were soaked in offal broth. Now, it is a sheer pleasure food prepared with lamb meat, yogurt, pita bread, and sometimes cheese. Dipping the bread in the buttered broth, you will really not want to waste any of this meal!