Neoclassical architecture is an architectural style based upon Classical architecture that dates back to the structures used by ancient Greek or the Romans. Sometimes classified as the revival of Classical architecture, Neoclassical architecture differs from the revival with its primary focus in the entire Classical volumes rather than merely copying the examples. Neoclassical architecture's beauty comes from its characterized grandness of scale, simple blank walls, simple geometric forms, well-used columns and Roman details. Initially represented as a general reaction to the Rococo style with a taste of simpleness, Neoclassical architecture started to show significant success late in the 18th century in Europe and the United States, as well as in some Latin nations. Throughout the years, Turkey had shared a fair amount of influence from this architectural style, especially during its Second National Architectural Movement. Let us take a closer look at some of the most notable examples of Turkish Neoclassical architecture.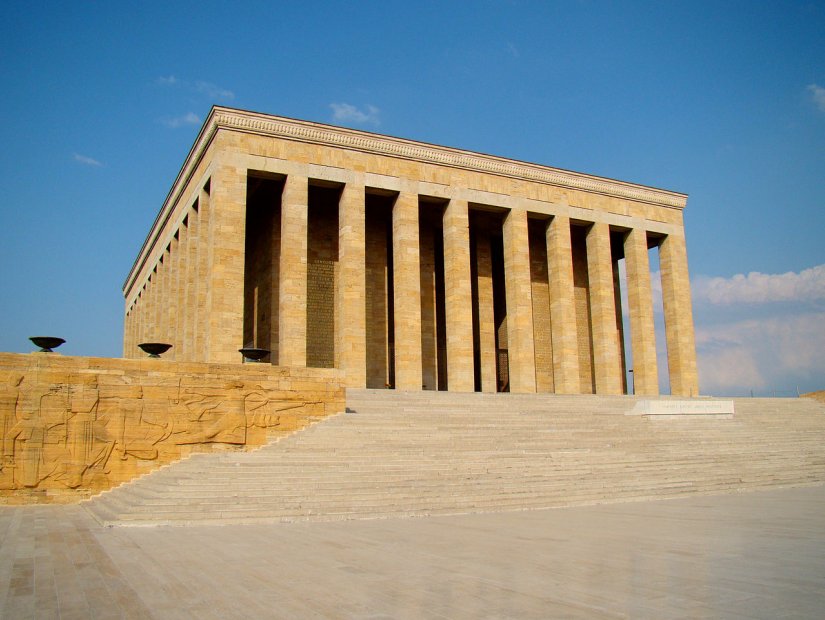 Anıtkabir
Located in Turkey's capital, Ankara, Anıtkabir is one of the essential Turkish Neoclassical Architecture examples with its special value. Anıtkabir, meaning 'memorial tomb' in Turkish, is the mausoleum of Mustafa Kemal Atatürk. Anıtkabir was built between 1944 and 1953. It was designed by architects Emin Onat and Ahmet Orhan Arda. As the final resting peace of Atatürk, Anıtkabir has an exceptional value for Turkey. Anıtkabir contains four main parts: The Road of Lions, the Ceremonial Plaza, the Hall of Honor and the Peace Park. Road of Lions is a pedestrian walkway that approaches the Ceremonial Plaza, with aligned pairs of 12 lions each, representing the 24 Oghuz Turkic Tribes. Then, the Ceremonial Plaza is a grand and simple plaza decorated with Turkish carpet patterns. As a clear example of Neoclassical Architecture, Hall Of Honor is where Atatürk rests. This hall is surrounded by columns and is reachable with a set of stairs from the Ceremonial plaza. Anıtkabir is circled with the Peace Park that contains more than 50,000 trees.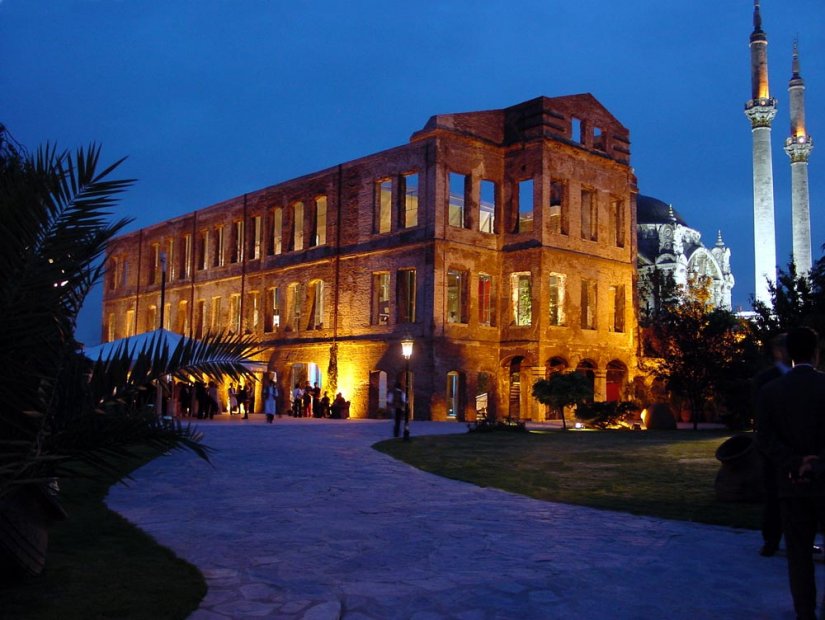 Esma Sultan Yalısı
This waterside mansion is located in Ortaköy, Istanbul, right next to the famous Ortaköy Mosque. This brick-made mansion was constructed by the codes of Neoclassic architecture by Sarkis Balyan in 1875 as a wedding gift to Ottoman Sultan Abdulaziz for his daughter, Esma Sultan. This mansion was destroyed by a fire in 1975 and stayed as a ruin until The Marmara hotel chain renovated it in 2001. Architects aimed to maintain its original look and its architecture while renovating it. As of today, this mansion is a venue for meetings, conferences and concerts.
Third TBMM Building
The Third TBMM (short for The Grand National Assembly of Turkey) Building is the main building used by the Turkish Parliament as of today ever since it was built. Designed by the Austrian Architect Clemens Holzmeister, the Third TBMM Building was created in order to symbolize and represent Turkish ideals. This building is designed to look durable and enduring, symbolizing the Republic of Turkey's power and integrity. Reinforced concrete carcass in various shades of grey was used in this five-story building.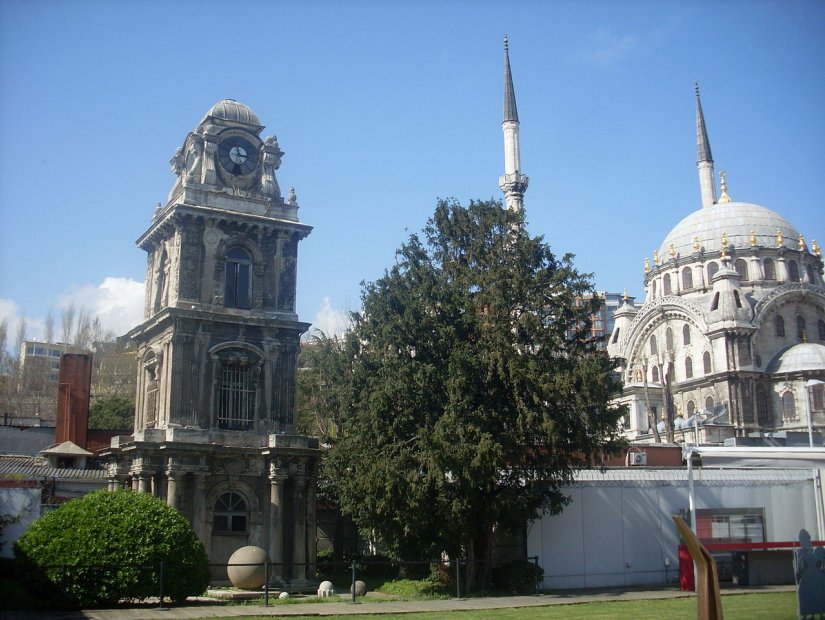 Tophane Clock Tower
Tophane Clock Tower is a three-story tall clock tower with four sides in neoclassical style in Tophane, Istanbul. Tophane Clock Tower, also known as Nusretiye Clock Tower, was built by the order of Ottoman Sultan Abdulmecid I and designed by the architect Garabet Amira Balyan in 1848.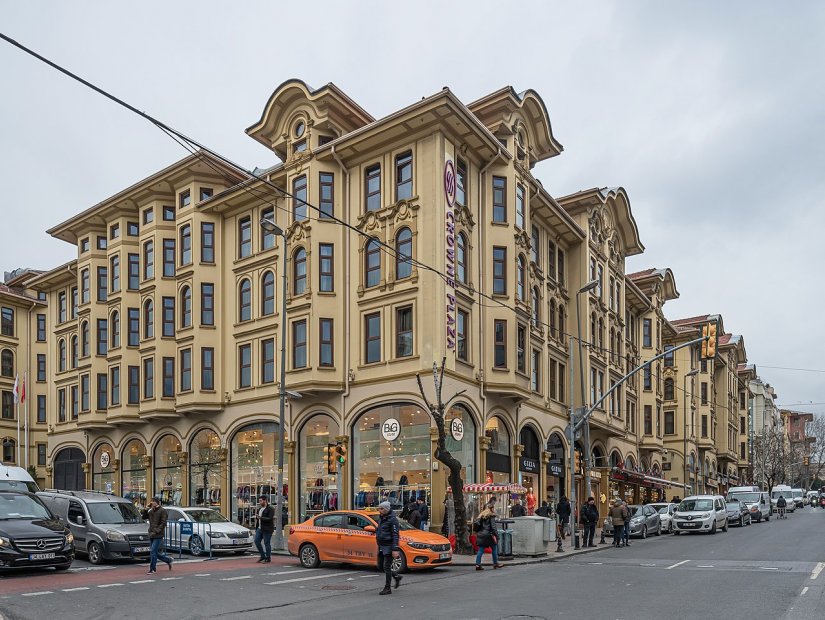 Tayyare Apartments
Initially built as a public house for people that were victims of fires in Istanbul between 1918-1922, Tayyare Apartments now function as a five-star hotel. After a fire that resulted in significant damage for Istanbul in 1918, famous Turkish architect Kemaleddin Bey was commissioned to develop apartments in the Laleli neighborhood. Having the specialty of the first reinforced concrete building in Istanbul, this complex consisting of four symmetrical blocks is a perfect example of Turkish Neoclassical architecture.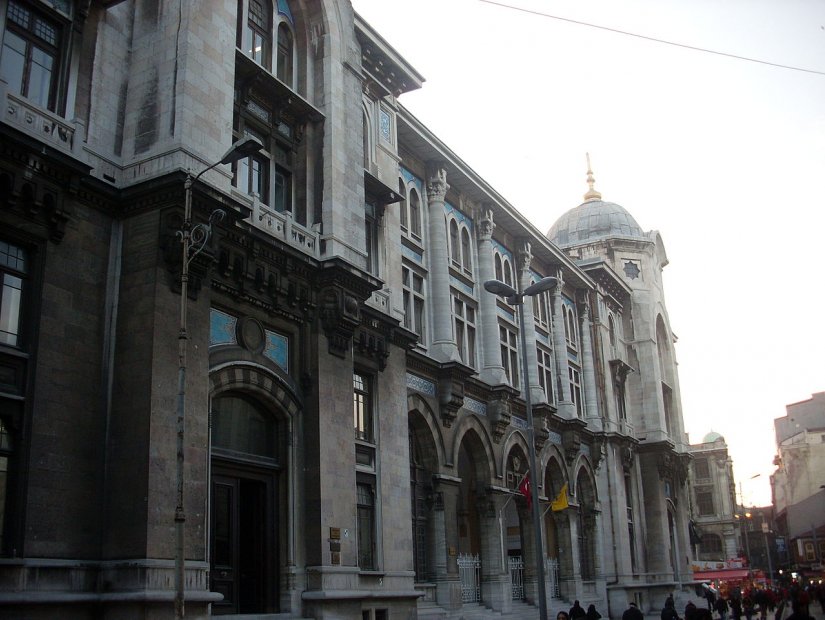 Istanbul Grand Post Office
The Istanbul Grand Post Office is an office building for postal services located at the Sirkeci part of the old town Fatih, Istanbul. The famous Turkish architect Vedat Tek designed Istanbul Grand Post Office, and it was constructed between 1905-1909. Being Turkey's largest postal office, this four-story building consists of a post office, office space for regional administration and a postal museum since the 2000s. With its amazing architecture and a great view, Istanbul Grand Post Office is one of the must-see places for everyone visiting Istanbul. Istanbul Grand Post Office was initially built-in order to be used as the primary building of the Ministry of Post and Telegraph by the Ottoman Empire but was used as a post office after the declaration of the Turkish Republic. One part of the building was converted into the Istanbul Postal Museum in 2000. With its specially designed stones, marble facades, tall turrets, skilled workmanship and geometric patterns, Istanbul Grand Post Office is an architectural masterpiece. This building is near the Spice Bazaar, New Mosque and in front of the Grand Sirkeci Hotel. Grand Sirkeci Hotel creates a fantastic experience for its guests with its central location and excellent accommodation services.