Turkish Carpets
One of the many things Turkish culture is known for is the carpets with a long history and are rare to find. These carpets are also called Anatolian carpets as they are a part of the Anatolian culture for over centuries. Red or burnt colors being the trademark of these carpets, and their unity is always captivating when carefully studied.
A Remarkable Past: The History of Carpets
The first traces of Turkish rugs or carpets date back to Catalhoyuk, a region in middle Anatolia. But before that, the tribal Turkish lifestyle allowed the use of carpets in nomad yurts in Central Asia as a way to protect the temperature inside.
During the 16th century, the carpets were introduced to Europe, making them an asset of the high class and elites, where they were even depicted on famous artists' paintings. These carpets were around ten meters long, finding their place as covers for tables in royal palaces.
When the carpets became famous in Europe, Sultan Abdulmecid of the Ottoman Empire initiated a more developed and systematic production for the carpets in Hereke, a city near Istanbul. Hereke carpets distinguished themselves from others in their making. They were made by double knots, where it takes much more time and patience.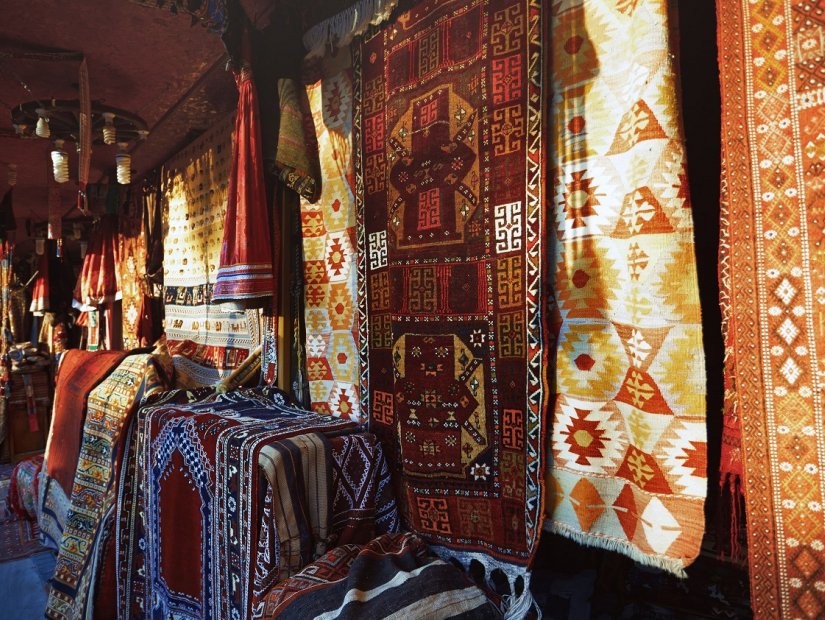 What Makes Turkish Carpets So Special?
Turkish carpets are handmade, and they take a lot of time to make. They also require perfect precision with their iconic geometric and natural patterns that you can not see in modern machine-made rugs. Turkish women usually make carpets in rural regions of the country as a way to earn income for their families. Even though this tradition has survived for many years, it is getting harder each day to maintain authenticity in Turkish rugs.
The material that is used to make the rugs varies from quality wool to silk yarns depending on the choice. Since these naturally madder-dyed yarns and materials are so expensive, it reflects on the sales prices directly. Another thing that makes Turkish carpets worth so much is the number of knots one carpet contains. As the number of knots increases, the price of the carpet rises as well. You may find rugs made with one million knots and are sold for five-figure prices. It is similar to pixels on screens since the number of pixels is relevant to the quality of digital tools.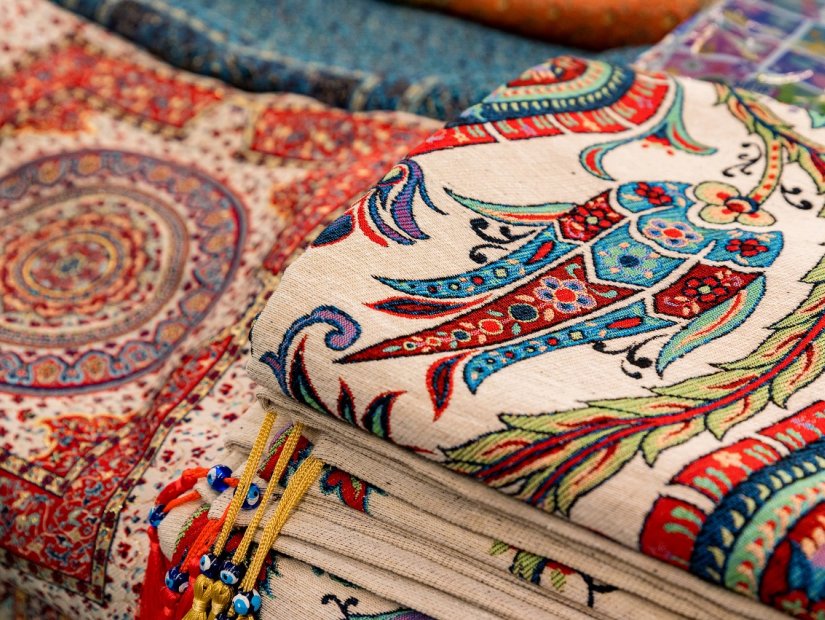 How to Distinguish a Counterfeit Turkish Carpet from a Real One?
Before buying an oriental Turkish rug, we recommend you to do your research very carefully in order to be not scammed by frauds since there are so many fakes in the market.
Note that it is always a good idea to buy a Turkish carpet in-store to feel the material and colors it contains. This will give you a much better idea about the quality of the carpet than ordering online. If you want to know whether the carpet is handmade or not, you can check the back of the carpet. Handmade carpets usually have a similar pattern on both sides. Another important thing is to look for the right thickness when buying. Handmade carpets have an average thickness to them that leaves enough room to be adequately folded, while machine-made carpets are thicker and lack foldable quality.