How to Spend the Weekend in Istanbul
As one of the most exciting cities in the world, Istanbul has a lot to offer for a weekend. In this article, we will try to give you some details about some of these choices.
Breakfast at the Bosphorus
Bosphorus has one of the most unique and mesmerizing views of the world. You can pick any part of this natural beauty to start your day as beautiful as possible. If you are on the Anatolian side, you can prefer Sariyer or Cengelkoy. If you are on the European side, you can choose Ortakoy, Sirkeci or Taksim. At Grand Sirkeci Hotel, we offer one of the finest views of the Bosphorus with fantastic cuisine.
If you plan to have breakfast out of our hotel, you should book your place up front and check the prices. It would also be a good idea to take some advice from our hotel and check Google reviews.
Discovery of Museums from Antic Ages to Islam
It is well known that Istanbul has one of the richest cultural backgrounds in the world as a cosmopolite. It is a common saying in Turkey that "Istanbul has 77 nations within..." This, of course, reflects the cultural life and museums too.
You may see ancient works of various civilizations, including Byzantine and Ottoman. A quick look at the museums and some planning can open the path for an amazing day with various museum and historical artifacts visits.
Some of the places you can visit are Hagia Sophia, Topkapi Palace, Sultanahmet Mosque, Roman Water Canals, Basilica Cistern, and many others. Grand Sirkeci is located at the heart of the ancient civilizations' legacies. Feel free to ask for our advice!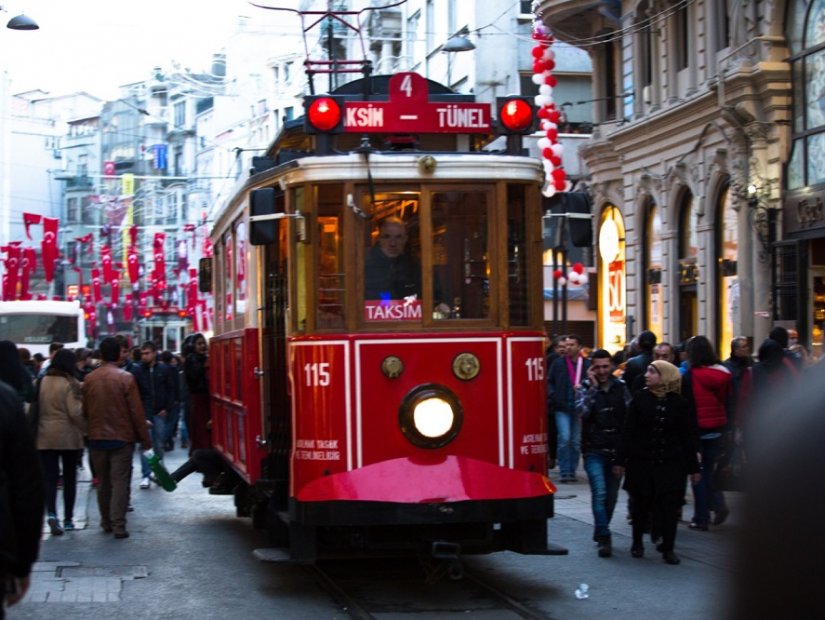 Lunch at Taksim Square
Taksim Square is one of the most energy-filled squares of Istanbul. Famous Istıklal Street is filled with the most famous brands and historical restaurants. It is connected to charming streets and stories.
You can do sightseeing in ancient buildings with amazing architecture. Also, you can enjoy historic restaurants such as Cicek Pasaji... Famous brands from all around the world, including antique shops, cosmetics, fashion, and almost everything you can think of, are located within Istiklal Street.
The famous Galata Tower, one of the most beautiful historical landmarks of the continent, is also located very close to this place.
As a matter of fact, Taksim Square can easily take an entire day to discover. However, by doing some pre-research or keeping your time spent here limited, you can make it a part of your weekend. You should know that the square and Istiklal Street also houses respected art shows and movie theatres.
Underground Night Life
Istanbul offers almost everything. From first-class clubs to rock & roll bars, from underground R&B music to rap battle parties, all kinds of fun can be found within this never-sleeping city.
If you are looking for a relatively calm night, you can prefer our hotel's dinner or other fancy restaurants around our hotel. If you like more boutique restaurants, Kadikoy, Taksim and Ortakoy are good choices to find them.
Whatever your choices are, feel free to ask us. You will be well able to find whatever you are looking for in Istanbul.