Historic City Center of Antalya: Kaleiçi
Kaleiçi is within the borders of Muratpaşa, one of the 5 central districts of Antalya. It is the historical and cultural center of the city, dating back thousands of years. The ancient heart of the city is protected by two thick walls in the shape of a horseshoe. One of these walls in the form of fortifications is on the shore, and the other is on the land. In addition to these walls, there are walls separating the various settlements from each other; there is a tower about fifty steps in the outer walls. The construction date of these walls goes back to ancient times. The Romans laid the foundations of these Hellenistic walls, and the Seljuks expanded and repaired them.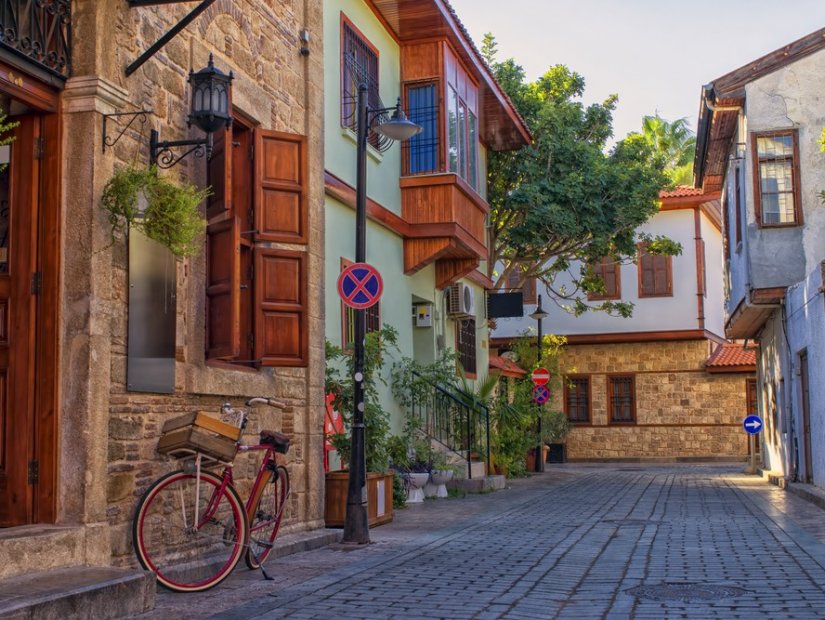 Stone blocks with ancient inscriptions were used in the walls, and they were very well preserved until the 19th century. Today, only the ruins of the walls, such as the Hıdırlık Tower, Hadrian's Gate, and the Clock Tower, can be seen in the city. The ancient city and walls covered by the sea are called Kaleiçi today. Streets and buildings are still full of signs reflecting Antalya's history. The characteristic structures of the houses not only give an idea about the architectural history of Antalya but also reflect the lifestyle, traditions, and habits of the region.
Narrow streets within the ramparts extend from the harbor along the wall. Yivliminare Mosque, Keyhüsrev Madrasa, Karatay Madrasa, İskele Mosque, Tekeli Mahmut Pasha Mosque are some of the important historical artifacts inside the city wall. The most beautiful views of the old city can be seen in the marina.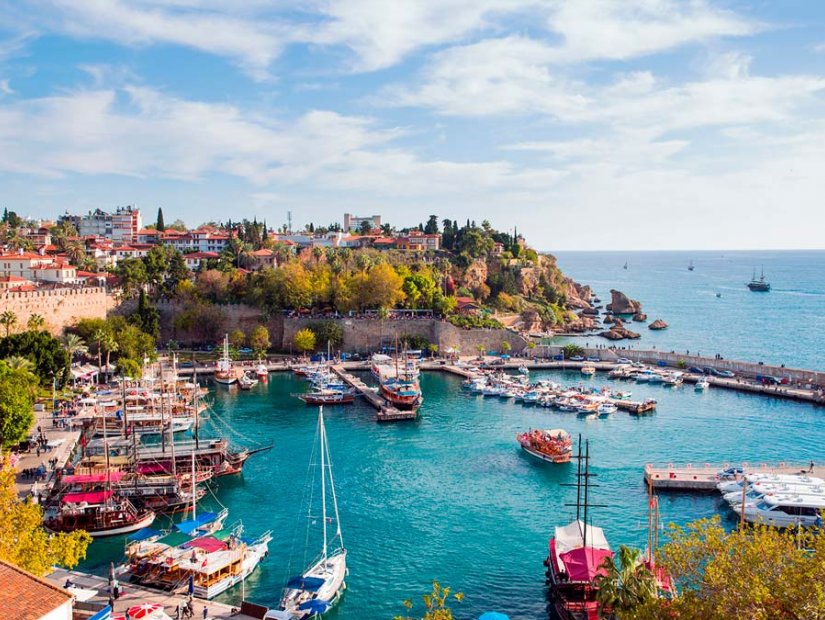 In the Hellenistic period, the people of Bergama first started to live in Kaleiçi. The Romans conquered Antalya with the will of the King of Pergamon. The city was ruled by the Byzantines, Christians, Arabs, Muslims, Seljuks, and Ottomans. You will find traces of these civilizations in its narrow streets while walking around Kaleiçi.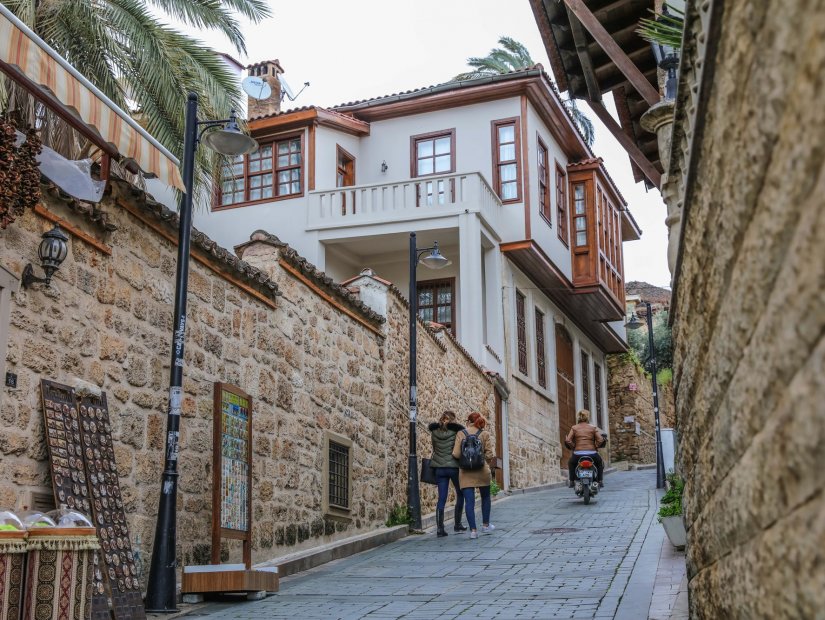 There are approximately 3000 houses in Kaleiçi, which has become more magnificent with the renovations. These houses with bay windows and tile roofs generally consist of 2 floors. There are also 3-story houses. Since the summers are scorching in Antalya, the houses are designed with some add-ons to take precautions against the heat.
Declared as a protected area in 1972, Kaleiçi district and Antalya inner harbor are places that must be protected with their unique texture. Kaleiçi, which is over 2000 years old, is one of the rare areas that have been inhabited uninterruptedly until today.