Plateaus to Visit in the Black Sea Region
Turkey is full of mesmerizing natural beauties that shed light on the deepest spots of every soul. A vacation in the mountains and green fields of the Black Sea region with a glass of tea is what every tense person needs in this world. The Black Sea region of Turkey is filled with incredible plateaus and farms with their soothing atmosphere and tasty products. As the soil brings awesome products thanks to its fertility, the Black Sea region has its own rich cuisine that everyone should taste. The Black Sea region undoubtedly provides an unforgettable view and experience with its greenery, but one addition making this region unique is its own culture and hospitability. People of the Black Sea are kind and fascinating, welcoming everyone inside their cities and providing them with the best products. They are environment friendly and try to build their houses in a way so that they won't damage nature. After the fantastic experience of visiting the Black Sea region in Turkey, you'll never want to leave. Let us take a closer look at some of the best plateaus to visit in the Black Sea region.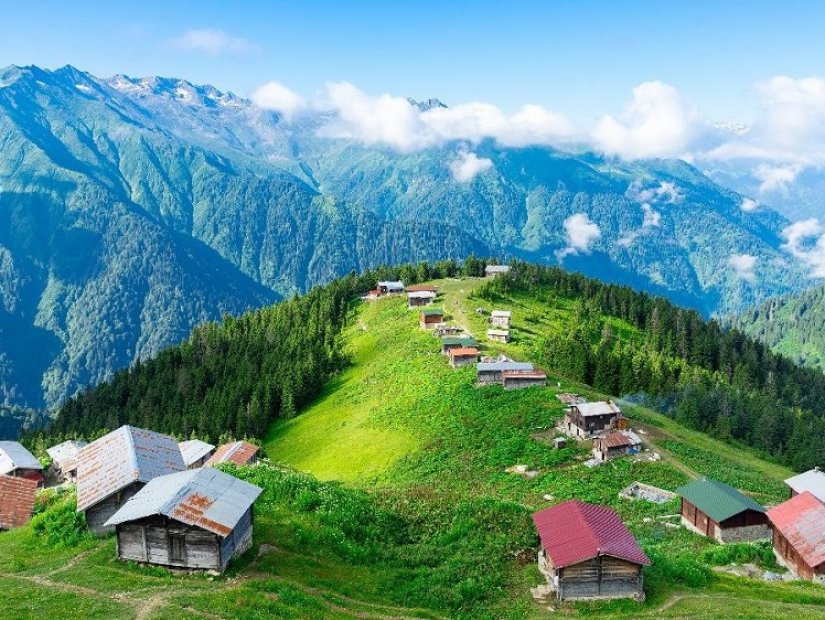 Ayder Plateau, Rize
This plateau is among the most known plateaus in Turkey. With a history traced back to the 14th century, Ayder Plateau is located in the Rize province of the Black Sea region. Ayder Plateau has an altitude of 1350 meters and filled with spruce and beech forests. As rich hot spring sources are found in Ayder, tourism is greatly developed and accommodation is easy. This green plateau is also home to numerous festivals and concerts. With many qualities and the renowned special honey of Ayder, this plateau is a must to visit.
Perşembe Plateau, Ordu
Known for its rivers and trees, Perşembe Plateau is preferred by countless visitors each year who want to have a great time. In protection of the Turkish Government since 1991 against damages to the natural structure of the plateau, camping, picnic, and many outdoor activities are advised for the visitors of the Perşembe Plateau. This plateau has an altitude of 1500 meters and is home to many festivals in the summer, thanks to its accessibility.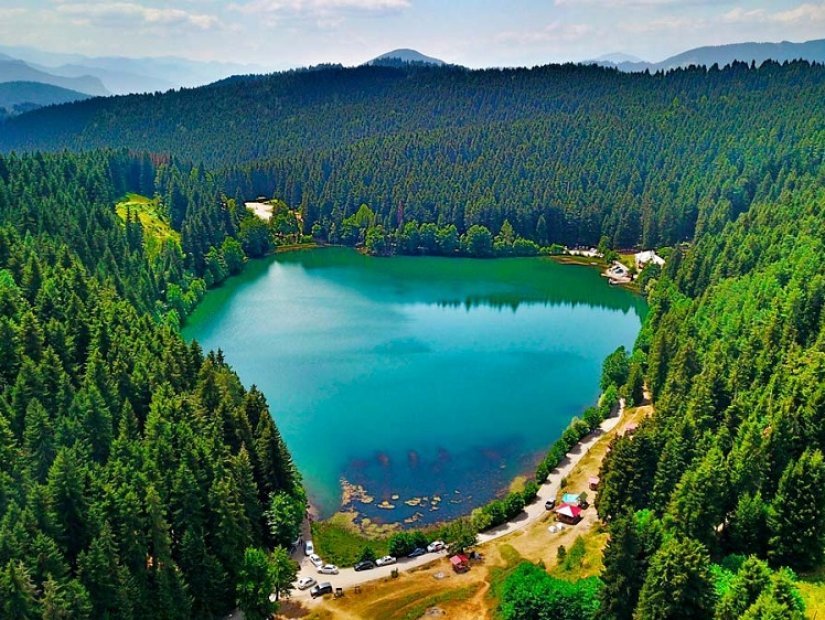 Karagöl-Borçka Plateau, Artvin
This natural park of Karagöl Lake of Artvin consists of a vast and green plateau as well. This plateau will mesmerize you with the diversity of its trees, its amazing view and many more. Karagöl is a famous lake visited by thousands every year, so make sure to pay a visit to this natural park.
Aktaş Plateau, Samsun
Tall and highly populous pine trees are the best aspect of Aktaş Plateau that separates it from others. This plateau has a high altitude and offers high levels of oxygen to its visitors. Photographs taken at the tip of this plateau has earned numerous awards, and the view it provides is mesmerizing.
Gezen Plateau, Bartın
With an altitude of 1400 meters, Gezen Plateau has an area of 20,000 square meters. This plateau is located near the Bartın River, creating an excellent path to walk while observing the natural beauty of the Black Sea. Its diversity in terms of animals and plants amaze every visitor. Every year in August, social events are held in Gezen Plateau for people of all ages. There is even an archery competition in the Gezen Plateau.