ISBIKE: How to Rent a Bike in Istanbul
ISBIKE is a bicycle renting system that functions within Istanbul. In service since 2012, it has more than 300 stations and offers its service in both the European and the Asian Side. Many tourists, students, and business people use the services of ISBIKE on a daily basis as a manner of transportation. With its high-quality bicycles and low prices, ISBIKE continues to improve its service. Cycling in Istanbul is one of the best activities that you could do. As with the broad pavements and richness with shores, cycling in Istanbul is not an activity you could easily forget. Cycling through historically rich and culturally diverse streets as you feel the soothing breeze of Bosporus over you would be one of your best experiences. Thanks to ISBIKE organization of the Istanbul Municipality, finding a bike at very reasonable prices is easy. With the broad establishments all over Istanbul, it's hard for you to miss an ISBIKE point.
How to Rent a Bike via ISBIKE
Renting a bike via ISBIKE is fairly easy. While you can get an ISBIKE membership via ISBIKE Mobile application that provides numerous advantageous packages, you can also pay with your credit card. In order to rent a bike, first, you will have to download ISBIKE mobile app that you can find in Google Play, App Store, or İBB Store on your mobile phone. After downloading the application, you will have to register or sign in to your account by typing your credentials. When you sign into the application, you should click on the ''Rent a bicycle ('Bisiklet Kirala' if you have the Turkish version of the app)'' button, which will bring you the tab where you will choose your payment. If you wish to get a yearly subscription or just a single-charged ride, you will select as so. After indicating the number of bikes you will be renting, the one-time only password will be sent to you. Every ISBIKE station has a main control device which you will type in the password given to you. When you have entered the password to this unit, the bike that you will receive will be unlocked for you to ride it. You must make sure that your bicycle is firmly locked. Otherwise, your renting process will not be completed, and you will be charged extra. Let us take a closer look at the yearly subscription of ISBIKE.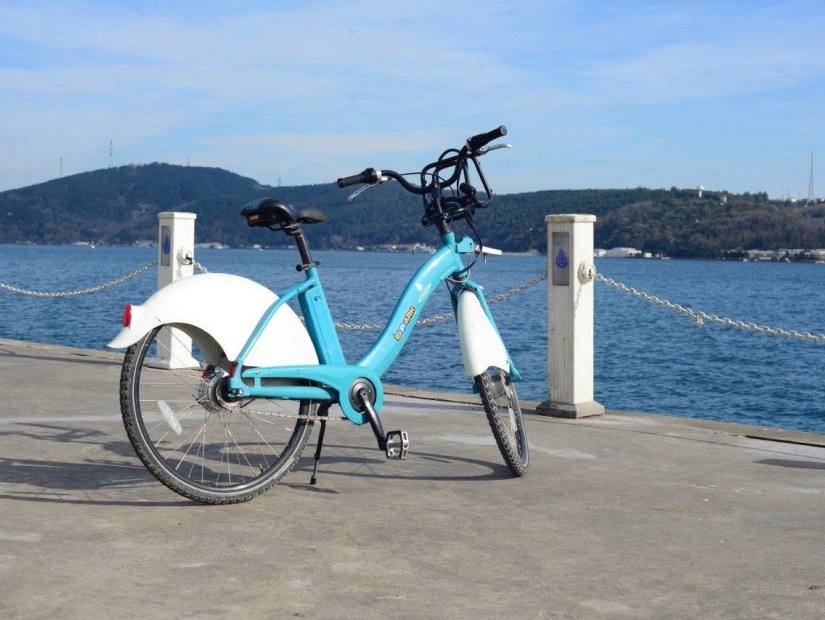 Yearly Subscription
In order to sign up for the yearly subscription, you will have to have at least 10 Turkish Liras in your ISBIKE account. The advantages you will get by being an annual subscriber to ISBIKE are:
-First 30 minutes of your ride is charge-free. Your 30-minute free-ride refreshes every two hours. If you pass over this time limit, you will be charged.
-You can rent three bikes at the same time for one subscription.
-Your yearly subscription will expire after one year, and you will have to renew the subscription if you wish to use ISBIKE again.