There are many natural wonders all over Turkey. Canyons are among the most important natural beauties. These natural structures are deep valleys formed by rivers. In this article, we have listed the canyons in Turkey.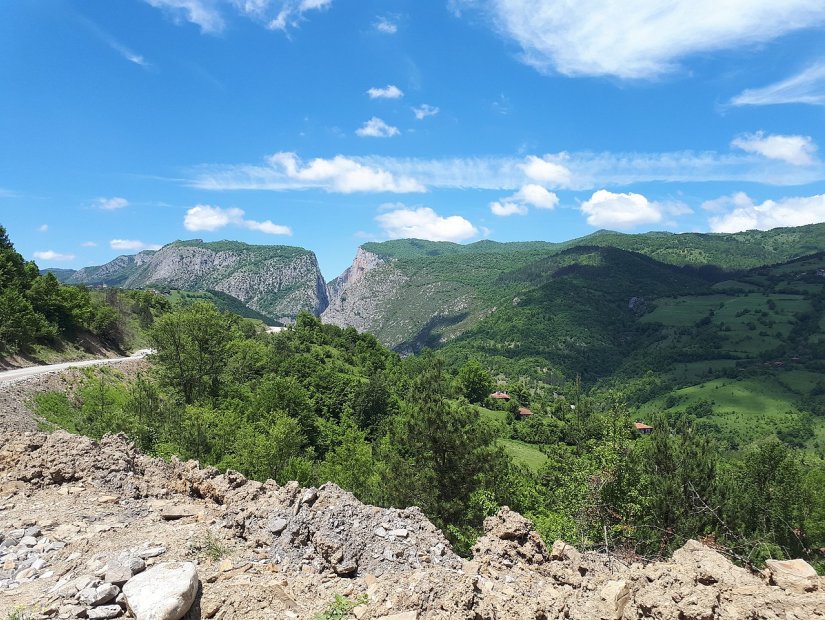 Valla Canyon
Valla Canyon is in Kastamonu Pınarbaşı. It is the second deepest canyon in the world. The canyon is a natural structure of 12 km long and 200 meters high. You can go to the canyon's viewing terrace with a private vehicle and witness the wonderful view.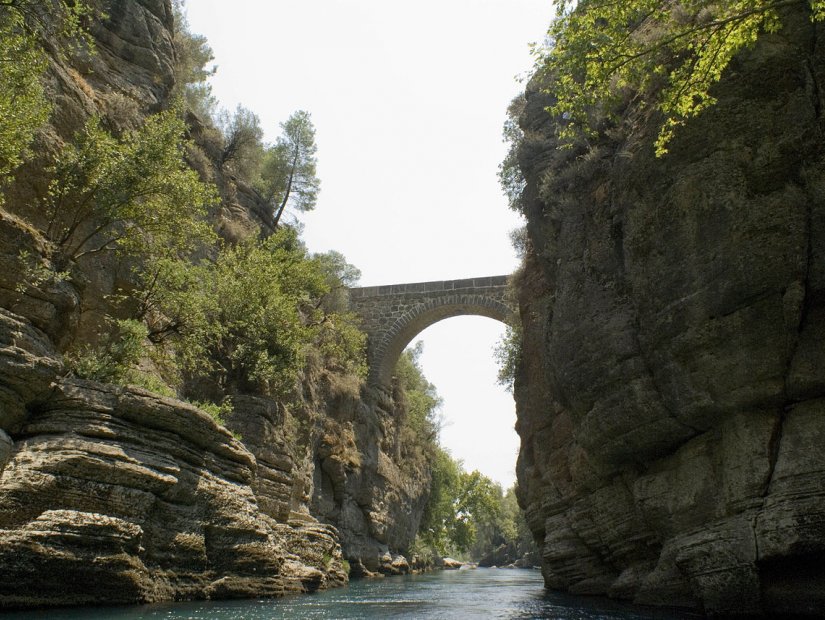 Köprülü Canyon
Köprülü Canyon is 80 km from Antalya city center. With 14 km length and wall height exceeding 100 meters, it is one of Turkey's longest and most touristic canyons. The canyon fascinates many local and foreign tourists with its beauty. It has suitable places for taking photos. You can also do rafting, jeep safari, and hiking activities here.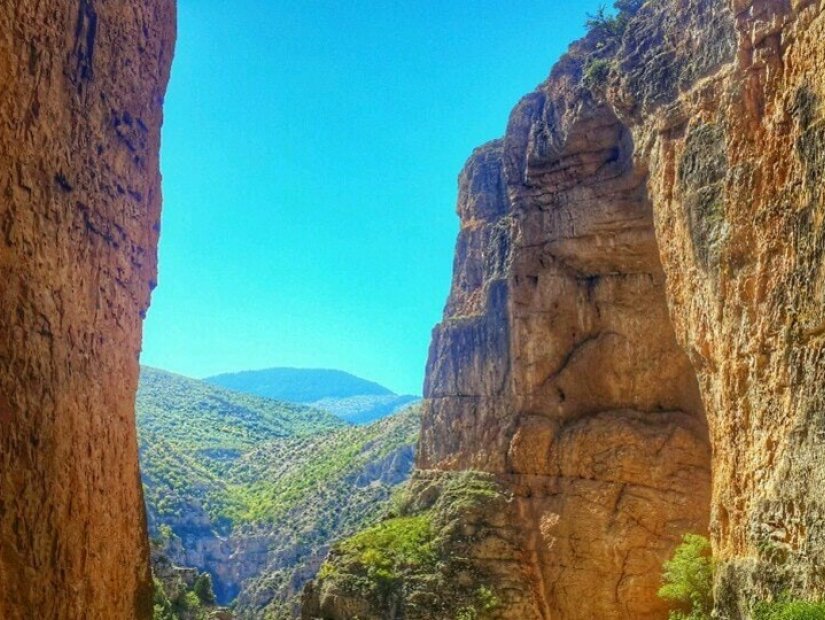 Cehennem Deresi Canyon
Cehennem Deresi Canyon, one of the most challenging canyons to walk, is located in Artvin's Ardanuç district. The very steep, narrow, and 500 meters long canyon has a fascinating view. It is possible to reach a certain point here with a private vehicle, and then you can use the walking path.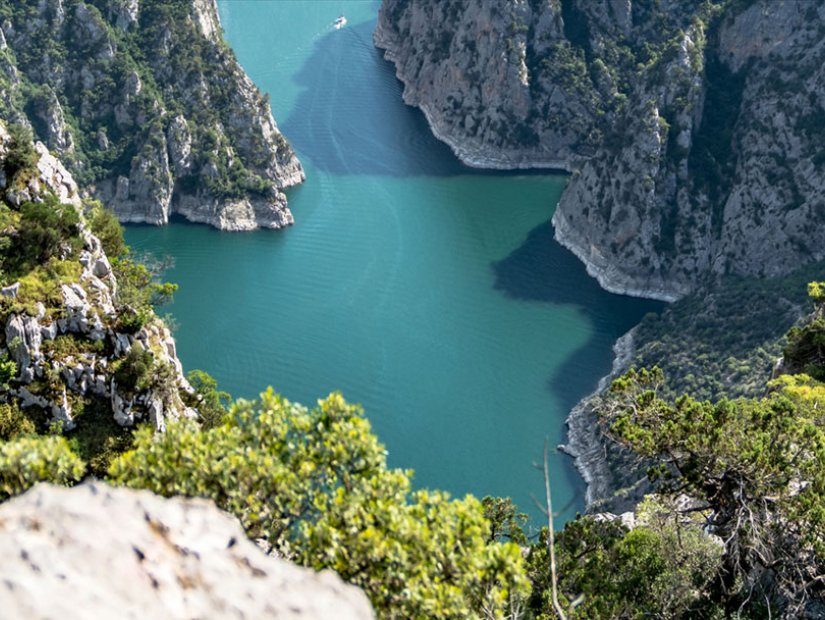 Shahinkaya Canyon
Shahinkaya Canyon, the deepest point of Altınkaya Dam, is in Samsun. The canyon is approximately 1500 meters long. The structure rising above the turquoise waters of Kızılırmak dazzles and fascinates those who see it with its majesty.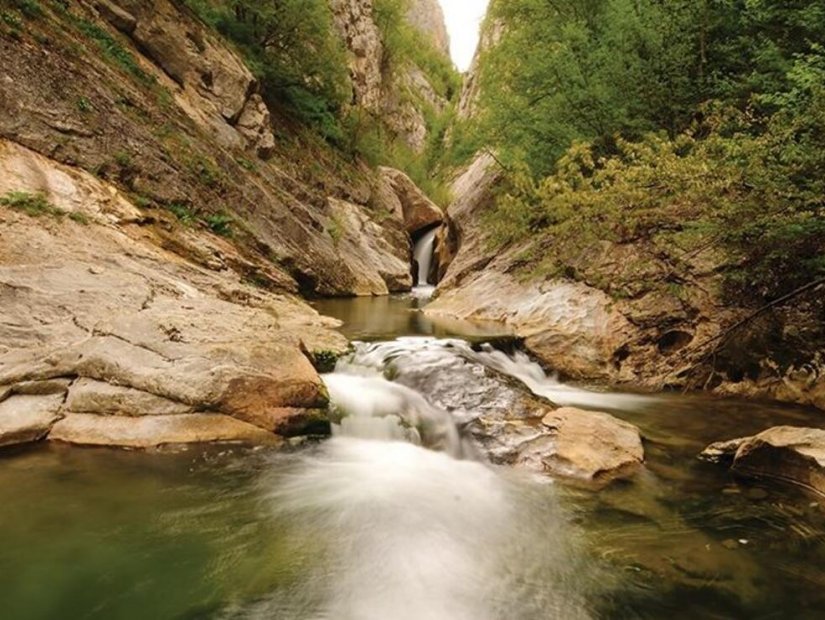 Ersizlerdere Canyon
Located in Kastamonu, Ersizlerdere Canyon is 2,5 km long. You can take excellent photos in the canyon that looks endless from afar.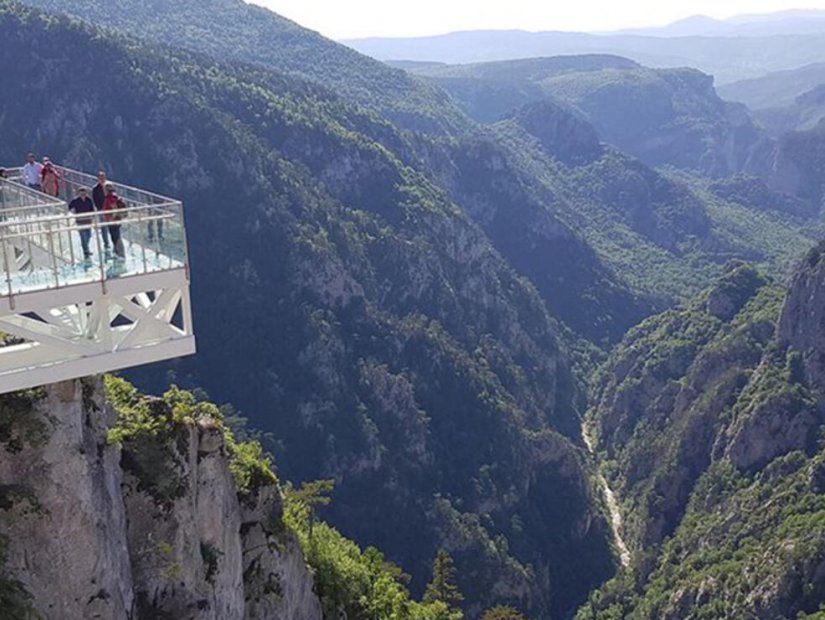 Çatak Canyon
Çatak Canyon is another canyon in Kastamonu. It has a glass observation deck with a dazzling view. This deck can be accessed by walking 1 kilometer from the hiking trail in the mountain. The deck is 900 meters high.
Lamas Canyon
Lamas Canyon, where tourists go to cool off on hot summer days in Mersin, has a rich plant diversity. Those who want to cool off in summer can swim in Lamas stream, which flows in the middle of the canyon.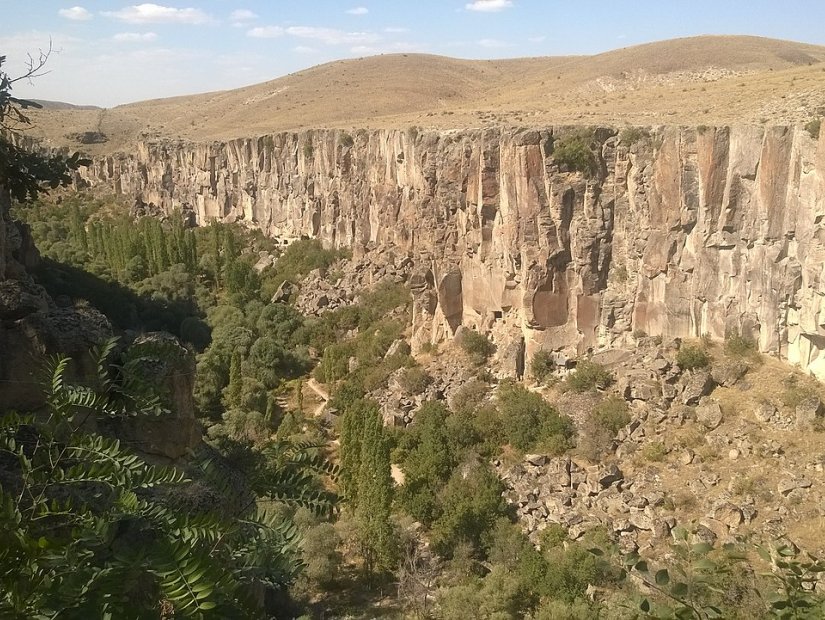 Ihlara Valley
Ihlara Valley is one of the rare places where nature, history, art, and culture come together. Ihlara Valley, located within the borders of the Guzelyurt district of Aksaray. It has an important place among the canyons in the world. The Ihlara Valley, which is 18 km long, 150 meters deep, 200 meters wide, has a living space, unlike other canyons. It is the largest canyon in the world where people lived in the past.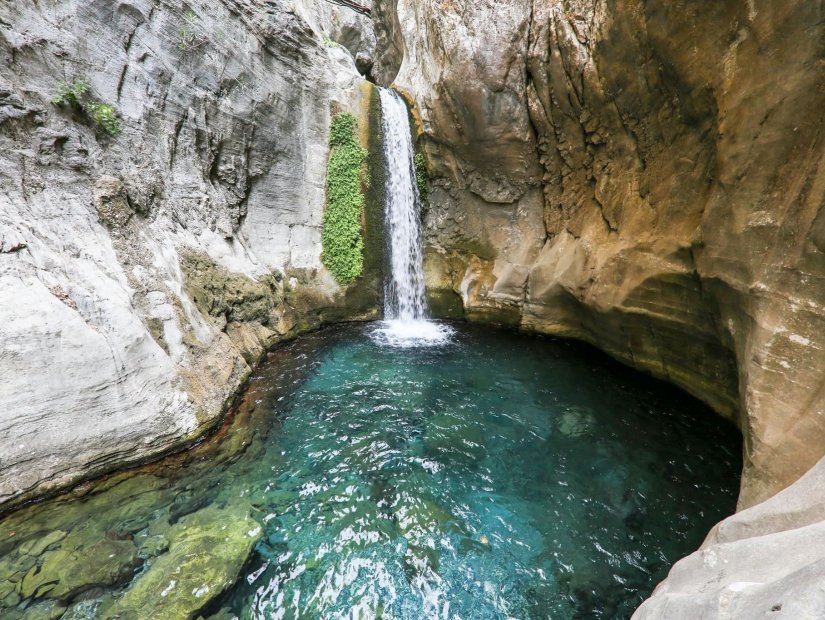 Sapadere Canyon
Located in Sapadere Village, east of the Alanya district of Antalya, Sapadere Canyon is 750 meters long and 400 meters high. The canyon, located at the exit point of Sapadere Stream, has been transformed into an exciting tourism area with a walking path and promenade places.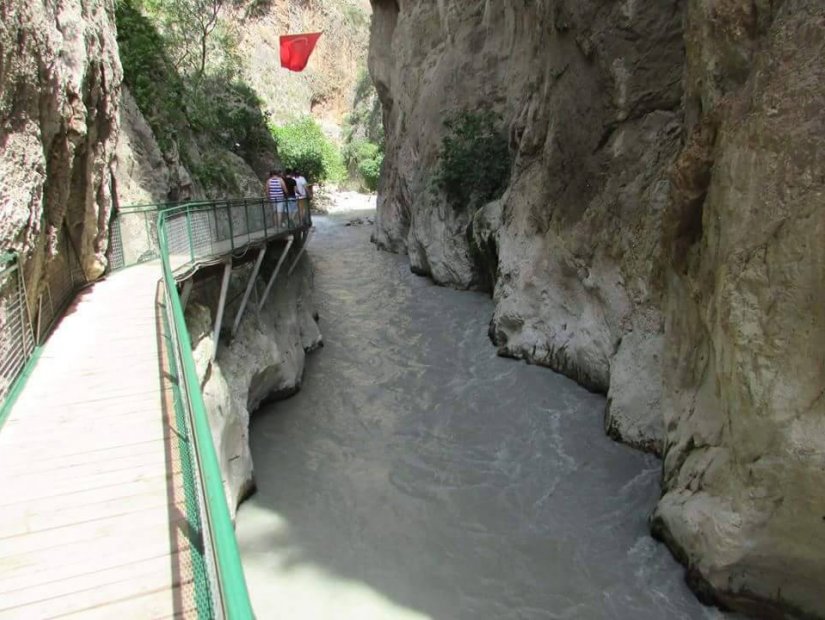 Saklıkent National Park
Saklıkent Canyon, located on the Muğla-Antalya border, is one of the most famous canyons. It is not easy to see the sky while walking through this canyon that a shepherd accidentally found. There are eating and drinking areas in the canyon where you can have a pleasant time.