Istanbul is a city of prosperity, a city that connects two continents with a strait. It is a city full of people, streets filled with culture and a view that astonishes the eyes that lives within it.
Being a city with a history of more than 2,500 years old, Istanbul has always been able to keep its place as a cultural cradle of civilizations. Istanbul is where once Greek lived, once the capital of Rome's successor, Byzantium, Ottoman's long-lasting capital, and Turkey's financial and cultural hub.
Istanbul had significant changes in its rulership throughout history; thus, increasing its cultural heritage. Connecting two continents with its strait, Istanbul has played an important role being as a bridge between these continents not only psychically but also culturally.
We could classify Istanbul as a living museum. In each street and each square of Istanbul, you will find yourself looking at a historical landmark of people that lived here once. It is an inspiration for several books and artworks. Every glimpse that you take into the buildings, you will see a fragment in the past of religion, science, leaders, government, and humanity. These are in reach of Grand Sirkeci Hotel due to its central placement and its historical heritage.
Istanbul contains numerous important pieces of ancient monuments that hold the utmost importance of the city's cultural integrity. Now we will introduce Istanbul's oldest historical monuments.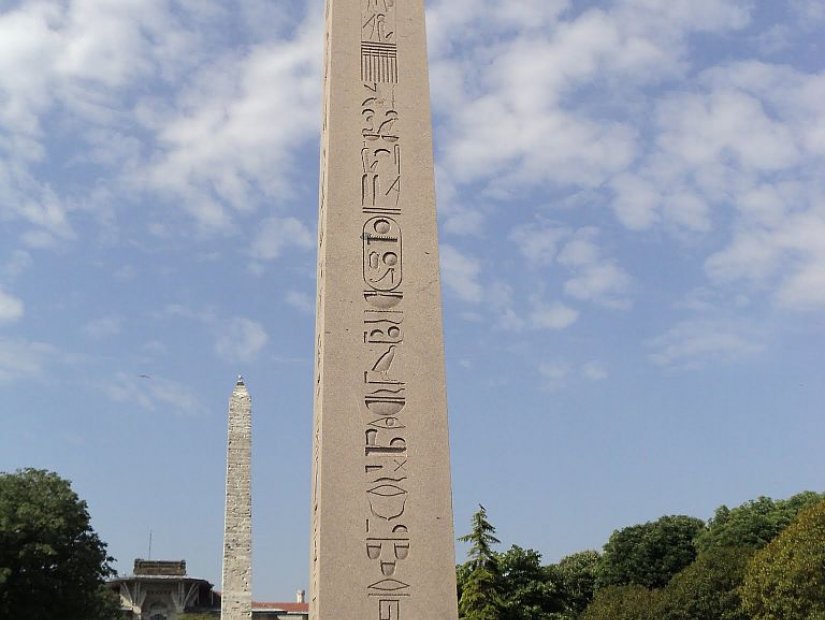 Obelisk of Theodosius
By its amazing size and inspirational history of conflict and glory, the Obelisk of Theodosius is located in Sultanahmet Square, only 15 minutes away from Grand Sirkeci.
Initially built by the Egyptian Pharaoh Thutmose III in around 1400 BCE in Egypt, The Roman Emperor Constantius II had re-erected this astonishing Obelisk in The Hippodrome of Constantinople to commemorate his victories in Syria. Originally 30 meters tall, the obelisk portrays different inscriptions on its four sides, celebrating Pharaoh's victory in 1450 BCE. Containing a pedestal on its base dating to the time of its re-erection, this obelisk informs us of its past.
Representing Byzantium's glory, this obelisk always had an important place in the heart of the city's people at those times. After Constantinople's fall, obelisk has succeeded in mesmerizing people with its structure and inspiring history. Today, the obelisk protects its place as a famous tourist attraction.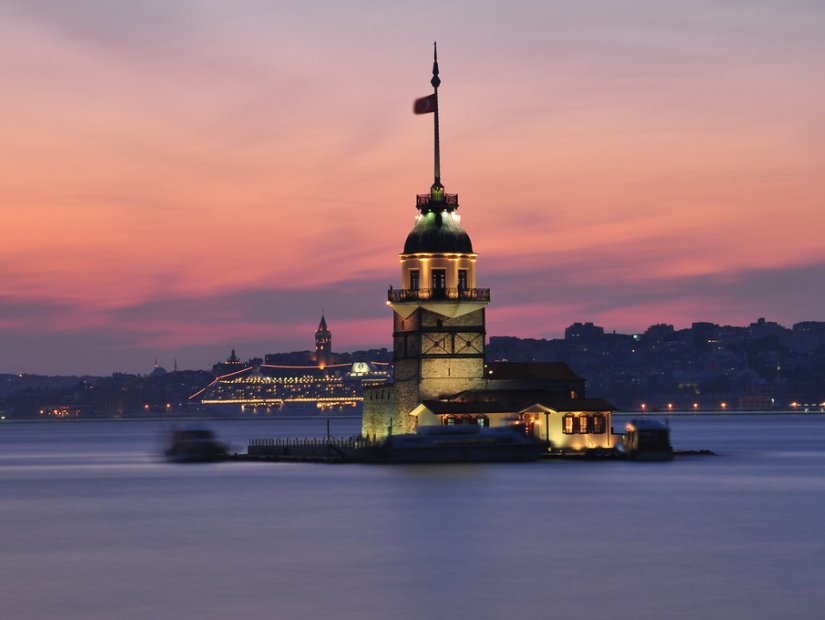 The Maiden's Tower
Located in the southern entrance of the Bosporus strait, Maiden's Tower hones its place on the coast of Üsküdar, Istanbul. Currently serving as both a tourist attraction, museum and restaurant.
As a tower that floats in the waves of Bosphorus, it has always been one of the most beloved sights of both tourists and people of the city. Even without visiting it, you could always find the soothing calm that the tower gives you while you sip your tea and snicker your simit on the coast of Üsküdar. Apart from its splendid scenery, Maiden's Tower story possesses a rich history. Initially built in 340 BC, the tower has undergone many changes in the past. After a fire has damaged a significant portion of the tower, it was repaired and used a lighthouse by installing a lantern in 1852. The Maiden's Tower is home to stories of love and legends. These days, you could visit Maiden Tower's restaurant enjoying Turkey's traditional dishes while enjoying the fabulous scenery of Bosphorus.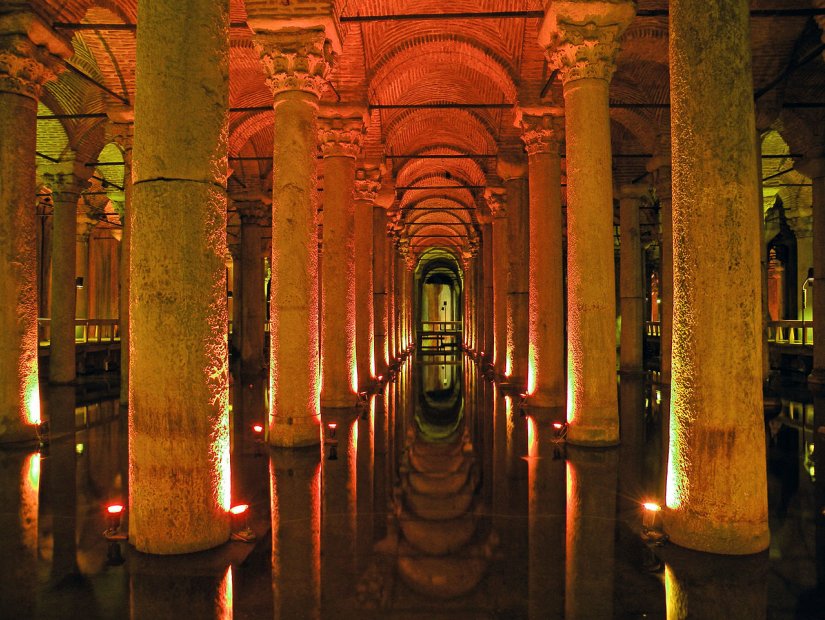 The Basilica Cistern
Dating back to the 6th century, Basilica Cistern has an interesting and somewhat forgotten history. Originally built underneath Stoa Basilica, its primary purpose was to serve the Great Palace of Byzantium with a capacity of almost 80,000 cubic meters of water, supported by aqueducts stretching from the Black Sea. Unfortunately, this cistern has never been used because of being forgotten by the authorities before the conquest of Constantinople. After a long time, a historian named Petrus was informed by the local residents that they could extract water by lowering their buckets in 1545. During the reign of Sultan Abdülhamit II, the cistern had gone under repairments and restorations by Ottoman authorities. In 1985, the cistern was reconstructed in order to make it available for the public as a museum by the Istanbul Municipality.
Today, The Basilica Cistern serves as one of the most significant historical landmarks for tourists to visit. Its ambiance and structure always find a way to mesmerize its visitors. You could find yourself lost around its fascinating marble columns. It even has been included in numerous Hollywood movies.
Basilica Cistern is only 10 minutes away from Grand Sirkeci Hotel.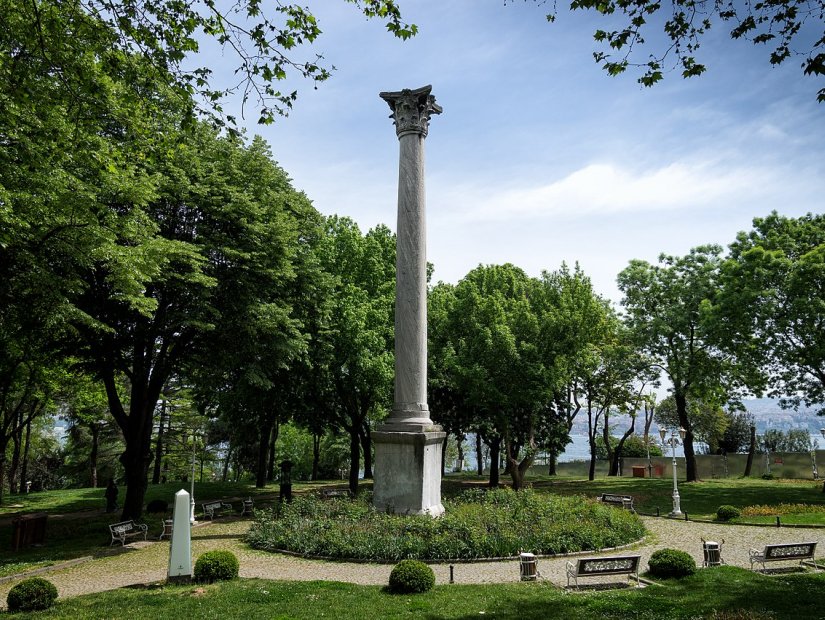 Column of The Goth
Not having detailed data considering this monument's origin and history, it still is able to create an excellent scene for its visitors. It is told that this monument had once a statue standing on its tip, but now it is lost. Located in the outer garden of Topkapı Place, this monument is reachable by a 6 minutes drive from Grand Sirkeci Hotel.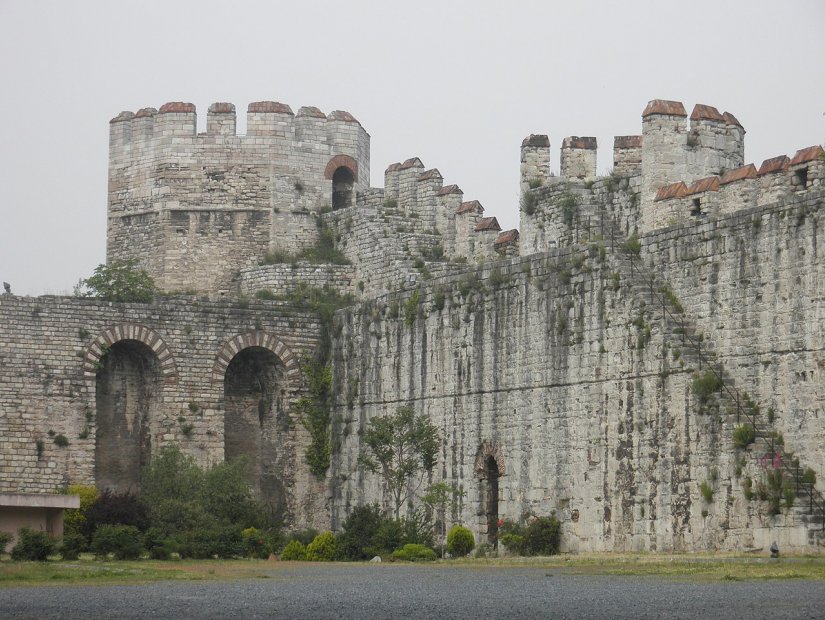 Yedikule Hisarı
Known as Seven-Towered Fortress, Yedikule Hisarı was an Ottoman structure that was built additionally to the two twin towers erected by Roman Emperors Theodosius I and Theodosius II. Once used as a gate to the city by the Romans, it was later used as a prison for the foreign diplomats who disobeyed the Ottoman Empire's laws.
Currently, this fortress is used as a museum that welcomes its visitors. Due to Yedikule Hisarı's remarkable Istanbul scenery, it is a great landmark to visit.